From the Richmond FC website
Reported by Catherine Durkin
Full article - Click here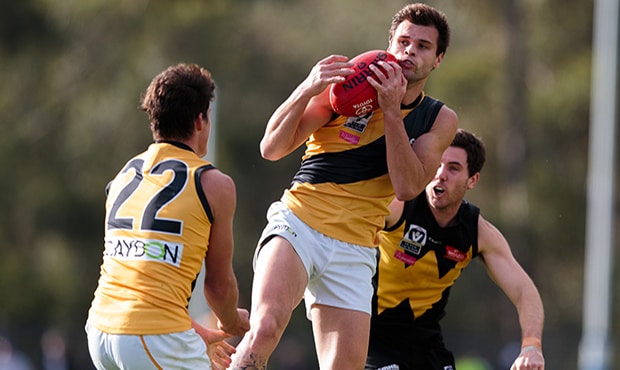 Richmond's VFL squad has suffered a crushing 96-point defeat at the hands of Werribee at Avalon Airport Oval on Saturday afternoon.
The Tigers struggled to match Werribee's intensity early, with the home side piling on six goals to one in the first quarter.
Werribee took a 32-point lead into the first break, and continued their ascendancy for the remainder of the game, keeping Richmond goalless in the third quarter.
VFL coach Tim Clarke attributed the loss to his team's inability to gain any control of the contest.