From the OFficial VFL website
Full article - Click here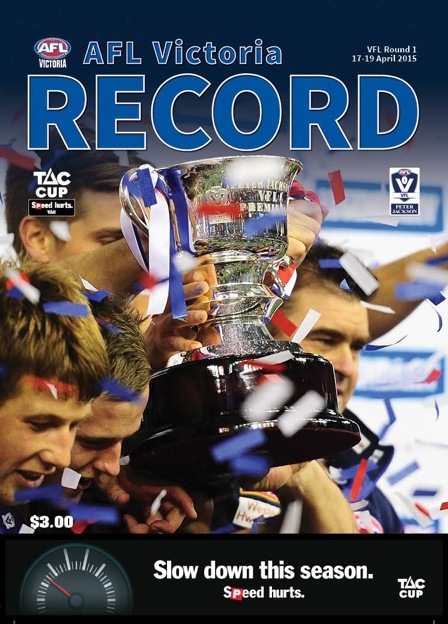 The VFL website has released the online edition of the 2015 Round 1 VFL Record.
Here it is (attached). Well worth a read including:
* Editorial
* The Man behind the microphone
* VFL Season Preview
* AFL Academy
* VFL News
* TAC Cup News 5
* AFL Vic News 7
* Draft Watch 48
Somne good articles.. Lets hope the standard remains high in 2015.